Mike Schreiner and the Green Party of Ontario have a plan to move Ontario forward by delivering people powered change to Queen's Park.
In the next session of the legislature, your Green MPPs commit to fighting to uphold these commitments for all of us:
Leap into the future now by creating jobs in the clean economy
Make our homes and businesses more energy efficient
Support jobs in your community by lowering payroll taxes on local businesses
Unlock housing so everyone has a place they can afford to call home
Provide everyone access to mental health services
Make sure no one falls through the cracks by implementing a basic income
Get the basics right by protecting air, water and farmland
Set Ontario on a pathway to 100% renewable energy
Get you home faster by investing in transit infrastructure and operations
Greens are honest about the challenges we face. Our goal is to deliver real solutions that put people first – solutions that address your concerns.
All of our commitments are costed, and we show where the money will come from.
All of our commitments will make Ontario a better place to live, work and raise your family.
You can also read our comprehensive Vision for Ontario: real solutions to a wide range of issues and challenges facing our province.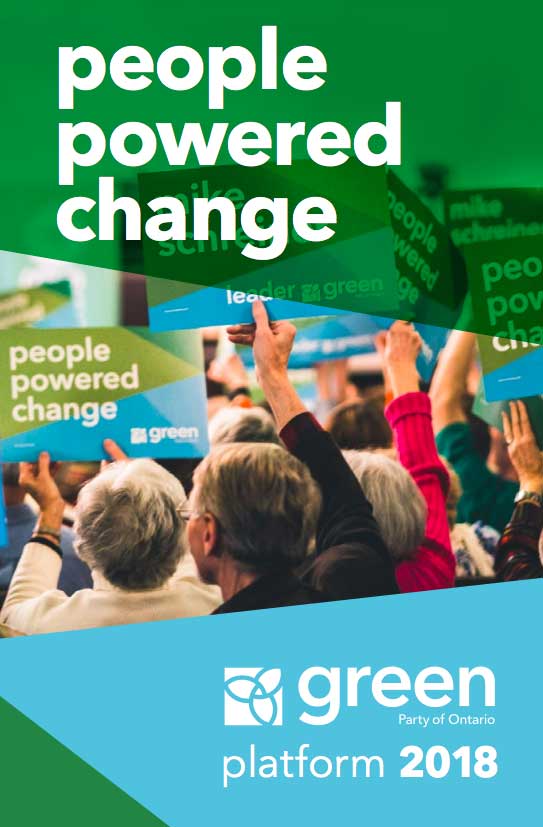 Download our Platform [PDF]